On a dusty stretch of the road between Rosarito and Ensenada in Baja California, there is a taco stand called Mariscos la Alegría that changed the way I think about tacos. It's possible that I had never eaten a fish taco before I stopped to eat one there, but if I had, one bite of theirs erased any other fish taco from my memory.
This family-operated gem specializes in seafood and their restaurant features bright, colorful murals of fish and two communal tables draped with bright floral tablecloths. Three women, all with their dark hair in thick, long braids, work the open kitchen. For the fish tacos, they press out fresh corn and flour tortillas to order and grill and fry thick strips of cod. Condiments line the counter and offer a choice of shredded cabbage, pico de gallo, pickled onions, Mexican créma (which is like sour cream), wedges of small Mexican limes, and an array of hot sauces. It's a four-hour drive from my home in Los Angeles to Mariscos la Alegría, so I have learned to make my own version to hold me over in between trips south of the border.
This recipe for Healthy Fish Tacos captures all of the fresh flavors of a true Baja-style fish taco. Cod is lightly seasoned with salt and grilled (or broiled) until moist and flaky. Fish cooks quickly, so keep an eye on it until it's done to your liking. If you have access to freshly made whole wheat tortillas, you would be a very lucky cook. For these, I used sprouted, whole-grain tortillas that I warmed on a flat pan. I then topped them with shredded green cabbage, a fresh pico de gallo salsa, and a lighter version of créma made with yogurt and lime juice. A squeeze of lime is the finishing touch.
Watch the video below to see how they're made!
Healthy Fish Tacos
Author: Beachbody
Serves: 4 servings
Ingredients
2 Tbsp. low-fat (1%) plain yogurt
3 Tbsp. fresh lime juice, divided use
3 Tbsp. finely chopped cilantro, divided use
1 medium tomato, chopped
½ medium onion, chopped
1 medium jalapeno, seeds and veins removed, chopped (optional)
1 lb. white fish (like cod, halibut, or mahi mahi), washed, patted dry
Sea salt (or Himalayan salt) (to taste; optional)
4 (6-inch) whole wheat tortillas, warm
1 cup shredded cabbage
4 lime wedges (for garnish; optional)
Instructions
Preheat grill or broiler on high.
To make yogurt sauce, combine yogurt, 2 Tbsp. lime juice, and 1 Tbsp. cilantro in a small bowl; mix well. Set aside.
To make salsa, combine tomato, onion, jalapeño (if desired), and 1 Tbsp. cilantro in a small bowl; mix well. Set aside.
Season fish with salt if desired.
Grill or broil fish for 4 to 5 minutes on each side, or until fish flakes easily when tested with a fork.
Evenly top tortillas with fish, cabbage, and remaining 1 Tbsp. cilantro. Drizzle with remaining 1 Tbsp. lime juice, and yogurt sauce; garnish with lime wedges. Serve with salsa.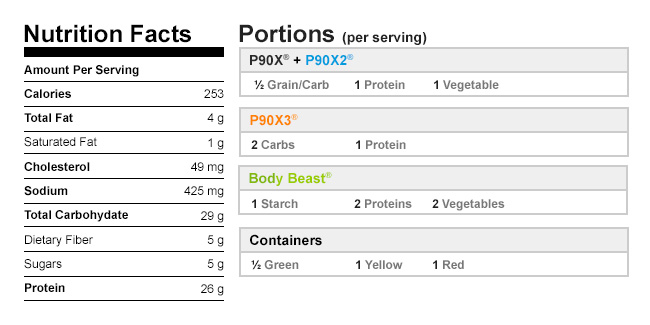 If you have questions about the portions, please click here to post a question in our forums so our experts can help. Please include a link to the recipe you're asking about.